Learn how you can use crypto banks to invest in cryptocurrency and securely store your digital asset investments and ways to make more out of your cryptocurrency.

You've probably heard of bitcoin. That "internet money" that went from being worth a few dollars to over $20,000 at some point. Well, bitcoin is what you call a cryptocurrency.
In plain and simple English, a cryptocurrency is a digital currency (or an asset) that lives on the internet and can be traded and/or used in the same way as traditional currencies.
Bitcoin was the first cryptocurrency and is by far the most established cryptocurrency. Since its launch in 2009, the digital currency's market capitalization has grown to over $200 billion, and one bitcoin (BTC) is currently worth over $10,000.
Aside from its use case as an online payment system, bitcoin (and many other cryptocurrencies) have become popular investment assets. Today, even the likes of Wall Street investors and Fortune 500 companies are buying the "digital gold," bitcoin.
Cryptocurrencies – also known as digital currencies, digital assets, and cryptoassets – typically operate on a public blockchain, which acts as a disrupted ledger that records all transactions publicly and in real-time but without detailing the parties involved in transactions.
The blockchain is composed of many distributed nodes (network participants) that ensure – through a combination of cryptography and economics coded into the cryptocurrency protocol – that only correct data is processed. Therefore, only "real" transactions are confirmed by and recorded on the blockchain, making blockchain technology an incredibly secure network for digital money and data storage of any kind.
From a crypto investor's point of view, the main thing to know about blockchain is that it is the underlying technology that processes and secures your cryptocurrency transactions.
Crypto banks are cryptocurrency banking and investment applications that allow users to easily and securely buy, sell, and hold digital assets.
Unlike standalone cryptocurrency wallets, crypto banks typically come with federally-insured bank accounts and a prepaid debit card in addition to cryptocurrency wallets. Moreover, crypto banking services providers are usually regulated.
Pioneers in the crypto banks space include Bitwala, Coinbase, and Wirex, which were among the first to offer a full-service crypto banking experience. But the list of crypto banks is growing fast – both in the US and globally – as the old world of finance is emerging with the brave new world of cryptocurrencies.
For first-time crypto investors, creating an account at a crypto bank may be the easiest and most secure way to get started.
What Can You Do With Crypto?
Cryptocurrencies are expanding beyond trading, buying and selling. Companies are offering ways for crypto investors to do more with their crypto. Examples of innovative ways to use your crypto include:
Crypto-backed loans: Borrow cash or stablecoins using your crypto.
Earn interest on your crypto: Some companies are offering interest paid back to your account by staking or swapping cryptos.
Use your crypto for purchases: Get a card to make purchases using your crypto.
Earn cashback and rewards: Some cards you can use to purchase things using your crypto also offer rewards and cashback.
Add crypto to your retirement investment assets: Use a crypto IRA account to invest cryptocurrency in a traditional Roth or SEP IRA.
Let's take a look at some of the companies offering platforms and solutions for crypto traders:
iTrustCapital: Cryto IRA Account
A self-trading platform to invest in Bitcoin and other cryptocurrencies in your IRA account.
iTrustCapital offers a crypto IRA account for investors looking to add cryptocurrencies to their retirement investment portfolios. Their very low trading fees make the platform one of the most popular crypto IRA accounts in the market.
iTrustCapital makes the process simple. When you sign up for the platform, you can choose to open a traditional IRA, a Roth IRA or SEP IRA, add funds to your account and start adding crypto coins to your account. Aside from their crypto IRAs, they also offer a precious metals IRA to trade gold, silver and other precious metals as part of your retirement assets.
Learn more about how to add crypto to your retirement assets with iTrustCapital.
Titan Crypto: Actively Managed Portfolios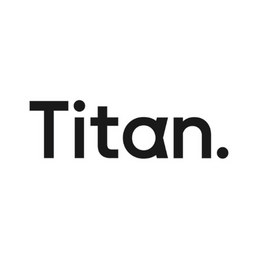 Titan is an investment platform with a team of experts actively managing your portfolio based on your chosen strategy, including cryptocurrencies.
Get into crypto investing with a portfolio managed by the Titan Crypto team of investors. Having experts make the hard investment decisions for you could be a better way to approach the crypto market. Learn more about the Titan investment app and their actively managed crypto account.
MoneyLion Crypto: Manage Your Cryptocurrencies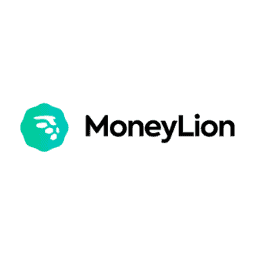 The MoneyLion financial app gives you access to buy and sell crypto while also accessing other financial products and tools to help you meet your goals.
MoneyLion Crypto is powered by ZeroHash. It allows you to buy, hold, and sell Bitcoin, Ethereum, Bitcoin Cash and Litecoin 24/7. In addition to buying crypto whenever you want, you can also set up Auto Invest to make regularly scheduled purchases. And the Round Ups feature allows you to set aside spare change to buy crypto. Learn how to manage your finances using the app to manage, save and grow your money.
Exodus: Bitcoin and Crypto Wallet
A multi-currency crypto wallet that can help you manage, store, send, receive and exchange Bitcoin and over 100 cryptocurrencies.
Exodus is a bitcoin and crypto wallet with an in-built crypto exchange to sell, buy and exchange over 100 different cryptocurrencies.
Exodus features a desktop application to access the exchange and a mobile application that you can sync to your desktop app to access some of its features on the go. Their intuitive design and easy-to-use application make Exodus a great crypto wallet for beginners, but also has powerful features for more experienced crypto traders.
Learn more about the Exodus crypto wallet desktop application and mobile app to start buying, selling and buying Bitcoin and other cryptos.
Nexo: Earn Interest on Your Crypto
A digital wallet app to earn interest in crypto, borrow against crypto, swap crypto and fiat, and purchase Nexo tokens to get paid company dividends.
Nexo is a crypto wallet app designed to make the most out of your cryptocurrency. Featuring an in-built crypto exchange, you can buy, sell and swap more than 75 crypto coins and fiat currencies while earning interest when you swap certain cryptos. One of the easiest ways to take advantage of Nexo is staking your crypto in their wallet to start earning interest from it. Depending on the coin, you can earn up to 20% crypto as soon as you add it to your Nexo wallet app.
Nexo also offers crypto-backed loans with between 0% and 19% interest depending on your loyalty tier. You can borrow between $50 and $2 million cash or stablecoins instantly with no credit checks and no origination fees.
Learn more about how to do more with your crypto when you sign up for the Nexo crypto wallet.
Crypto.com: Crypto Trading App
A cryptocurrency exchange to buy and sell crypto that pays interest on crypto, offers credit against crypto, and a rewards card.
Crypto.com is a cryptocurrency exchange that allows you to buy and sell cryptocurrencies. Supporting over 100+ cryptocurrencies and major cryptocurrencies like Bitcoin (BTC), Ethereum (ETH), Litecoin (LTC), EOS, Ripple (XRP), CRO, Stellar Lumens (XLM), and many more, it offers additional features, such as economical trading fees, deep liquidity, institutional-level security, and special rates apply to for CRO tokens.
The Crypto.com mobile app is beginner-friendly, and it offers a full range of crypto-dedicated features, including buying, selling, trading, earning, storing, and paying your loans using cryptocurrencies. With Crypto Earn, you can deposit your chosen crypto, earn interest daily, and grow your digital assets.
Aside from trading, you can also access crypto-backed loans and the Crypto.com Visa card to earn rewards on your purchases made with it.
How to Start Investing in Cryptocurrency​
While cryptocurrency may be more complex than stocks or bonds, investing in digital assets is arguably easier as buying crypto can be as easy as downloading an app and purchasing bitcoin & co using your debit card.
The process of buying cryptocurrency using a crypto bank is as follows:
Register an account by providing your name, email address, and password

Complete KYC (typically takes a few minutes)

Ensure that you backup your in-app crypto wallet(s)

Decide on which cryptocurrency you want to buy and how much of it

Input the purchase details into the app's "Buy" feature

Input your card details

Click "Buy" and wait a few minutes for the transaction to settle
That's it! You should now hold your first cryptocurrency investment in your wallet.
The exact process will vary from platform to platform, but the above steps are typically all you need to do to make your first cryptocurrency investment.
Once you have purchased your cryptocurrency, it is best practice to store it either with a qualified crypto custodian, secure it in an offline wallet (such as a hardware wallet), or hold your investment with an insured wallet provider.
Unfortunately, the cryptocurrency trading ecosystem is still relatively new and regularly falls victim to hacks, which lead to lost funds. Hence, it is vital to store your cryptocurrency as secure as possible, ideally offline.
Top 5 Cryptocurrency Investment Options
If you are new to cryptocurrency, you will probably be surprised to find out that there are several different ways to add crypto exposure to your investment portfolio. From buying actual cryptocurrency to purchasing bitcoin mining stocks or blockchain ETFs, there is seemingly something for every type of investor.
The top five crypto investment options include:
Buying cryptocurrency directly

Investing in crypto mining stocks

Purchasing blockchain stocks

Acquiring exchange-traded cryptocurrency products

Diversifying into blockchain ETFs
Below, you will find a summary of the five investment opportunities, and each explained in more detail.
| Opportunity | Description | Where to Buy |
| --- | --- | --- |
| Cryptocurrency | Decentralized digital currencies or tokens that operate on a distributed ledger network. | Crypto Bank or Digital Asset Exchange |
| Crypto Mining Stocks | Shares in publicly-traded companies involved in the mining of cryptocurrency. | Stock Exchange |
| Blockchain Stocks | Shares in publicly-traded companies involved in the development or distribution of blockchain technologies | Stock Exchange |
| Exchange-Traded Crypto Products | Regulated, exchange-traded investment vehicles that track the price of a cryptocurrency. | Stock Exchange |
| Blockchain ETFs | Exchange-traded funds (ETFs) that invest in companies involved in the development or distribution of blockchain technologies. | Stock Exchange |
Arguably, the easiest and most pure form of gaining investment exposure to the cryptocurrency market is purchasing actual cryptocurrency and storing it securely in a crypto wallet.
Buying bitcoin (BTC), litecoin (LTC), or ether (ETH) using a crypto bank or via an online digital asset exchange only takes minutes and allows you to be in complete control of your investments.
There are several publicly-traded companies involved in the "mining" of cryptocurrencies, including HIVE Blockchain (TSXV:HIVE), Hut 8 Mining (CVE: HUT), and Northern Bitcoin (ETR: NB2).
Adding these stocks in your investment portfolio provides you with indirect exposure to cryptocurrencies and direct exposure to the crypto mining industry.
The blockchain is one of the hottest technologies in the market today. Unsurprisingly, therefore, a wide range of publicly-traded companies are researching, developing, deploying, or distributing blockchain technology.
Technology giants like Microsoft (NASDAQ:MSFT) and IBM (NYSE:IBM) are betting on blockchain and, therefore, provide investors with indirect exposure to the growth of the blockchain sector.
To enable investors to gain regulated exposure to cryptocurrencies, a number of investment managers have launched regulated, exchange-traded crypto investment vehicles.
Exchange-traded trackers – such as Bitcoin Tracker One (OTC:CXBTF) or Bitcoin Exchange Traded Crypto (XETRA:BTCE) – enable investors to indirectly invest in bitcoin without having to go through the technical process of buying and storing it.
If you believe in the future of blockchain technology, you could invest in blockchain ETFs. There are a handful of ETF issuers that provide ETFs that invest exclusively in companies that are involved in blockchain technology in some form.
An example of a blockchain ETF would be the Amplify Transformational Data Sharing ETF (BLOK).
Crypto Banks & Trading Apps
Now that you know what crypto banks are, let's have a look at some providers in the market that offer crypto related products and services.
Learn how eToro provides U.S. citizens with a platform to trade cryptocurrencies or learn the tactics of experienced traders.
Learn how to get a professional investors team to actively manage your money in various equities and crypto portfolios with Titan.
Learn how Exodus multi-currency crypto wallet can help you manage, store, sell and buy Bitcoin and over 100 cryptocurrencies.
Learn how you can invest in cryptocurrency as part of your retirement plan using the self-trading platform iTrustCapital.
How Risky Is Crypto Investing?
The values of digital currencies – especially less established ones than bitcoin – have the tendency to fluctuate in price quite aggressively. That means that one day you can be up 10% on a holding and then down 20% the next. Needless to say, crypto is not for the faint of heart.
Therefore, most financial experts and bitcoin proponents agree that even risk-loving investors should typically only hold a small percentage of their overall portfolio in bitcoin or other cryptocurrencies.
So, if you do decide to invest in bitcoin (or other digital assets), you are probably best off keeping your crypto exposure to five percent or less of your overall investment portfolio to minimize the risk that stems from this new asset class.
How Does Bitcoin Fit Into a Diversified Portfolio?
Several bitcoin proponents have pointed out that holding just a small amount of a diversified portfolio in bitcoin could – based on historical price data – substantially increase portfolio returns.
Bitcoin has been the best-performing asset of the last decade, aggressively outperforming stocks, bonds, gold, and oil. While many industry experts agree that the incredible returns of early adopters are unlikely to repeat themselves, most also agree that we are yet to see how high the price of bitcoin can go. Some suggest $25,000, others $100,000, and some have even predicted that one bitcoin will one day be worth $1,000,000.
What's more, bitcoin can act as a diversification asset because it has a low correlation with traditional asset classes, such as stocks and bonds.
Bitcoin's correlation with traditional assets has gone from negative to positive to uncorrelated over the past few years. The reason for that is that bitcoin is a unique asset in many ways. Bitcoin is akin to gold – in terms of its characteristics and safe haven asset status – but sometimes behaves like a tech stock.
For investors holding a portfolio composed of stocks and bonds, adding small exposure to bitcoin means the potential for higher overall returns and increased asset diversification.
Crypto Custody: How to Securely Store Digital Assets
If you make the decision to invest in bitcoin or other cryptocurrencies, it is essential that you store your digital assets securely.
If you are a high-net-worth individual planning to invest a large amount in digital assets, you would probably prefer to store your investments with a qualified crypto custodian. Conversely, if you are looking to invest a small amount or prefer to have complete control over your cryptocurrency holdings, you can opt for self-custody.
Whatever crypto custody solutions you choose, ensure that you understand exactly how they work and what processes are in place to secure your cryptocurrency investments.
Add Crypto to your investment portfolio
How to Convert Bitcoin to Cash
How To Open A Bitcoin Checking Account
Know Which Banks Accept Bitcoin