Experian CreditWorks is a service offered by Experian, a credit reporting company, to help you access your credit reports, monitor your credit history to avoid fraud, and improve your credit scores for a better financial future. 
The basic subscription is entirely free and features Experian credit report monitoring for new inquiries, new accounts, balance changes, credit utilization, dormant accounts or positive activity. Plus, Experian will track your credit score and send you alerts any time it changes. And you'll have the ability to use Experian Boost, a tool that uses alternative credit data to possibly improve your credit score instantly. 
Or you can opt-in for a paid plan to access credit report monitoring for the three major credit bureaus – Experian, Equifax, and TransUnion. You'll also get access to extra features, like identity theft insurance, lost wallet assistance, a FICO score simulator, Experian CreditLock and more. 
Monitoring Your Credit Score For Financial Security
Keeping a close eye on your credit file is essential to protecting your credit score. Experian streamlines this process for you with CreditWorks, so you won't have to look for other credit monitoring services. Maintaining healthy credit isn't just about obtaining a great loan rate; it can also come into play with actions such as leasing an apartment or getting a low car insurance policy rate. Being proactive with credit monitoring can help you stay on top of your credit by receiving alerts and reviewing your report, and looking for anything you may not recognize or that you know is incorrect.
Experian CreditWorks sends you alerts, monitors your credit report(s), and keeps you updated on your current status. This information is helpful because your score is not permanent and can change at any time. Knowing where you stand can help you prepare for critical financial moves in your life, such as buying a new home. If you know your rating isn't as stellar as you would like, you have time to repair it so that you are more likely to receive a lower loan rate. Likewise, if you were unaware of mistakes or fraud, you could be in for a surprise when you apply for a loan. A low score could cause you to be declined or to receive a higher loan rate, both of which are scenarios you want to avoid.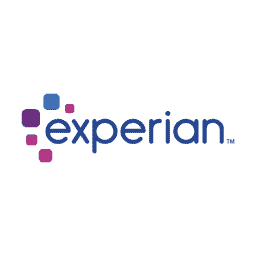 Credit & Identity Theft Protection
What is Experian CreditWorks?
CreditWorks is a credit monitoring service that gives you access to your credit report and FICO score, plus the option to unlock a robust catalog of additional services with a paid subscription. Experian is one of the three major players in the credit bureau arena and understands how crucial it is to have your credit monitored on an active, routine basis. They streamline the monitoring experience, as all necessary tools are located within one dashboard or mobile app. Signing up for your preferred subscription plan is quick and straightforward.
Services Fo Each Plan
CreditWorks is more than simple monitoring of your credit scores. While both plans provide you with your FICO score and access to your Experian credit file, the Premium option offers a suite of additional services. In addition to the security-focused aspect, the service also suggests credit cards and loans that match your credit standing, as well as positive reinforcement to keep you on track by notifying you when your score has reached a goal you set for yourself. Each plan's features are listed below to help you make a more informed decision based on your needs.
Experian CreditWorks Basic
The free plan will get you access to:
Monthly access to your Experian report and score (calculated based on FICO® Score 8 model)

Experian credit report monitoring

Score alerts

Score tracking

Matched credit card and loan offers

One dark web surveillance report at initial sign up
Experian CreditWorks Premium
Pay for a premium subscription to access extra features like:
Daily access to your Experian report and score

Monthly access to all 3 bureau reports and scores (Experian, Equifax, TransUnion)

Auto, Home & Bankcard FICO scores

Identity Theft Protection, which includes dark web surveillance, up to $1,000,000 of identity theft insurance and fraud resolution

Ability to lock and unlock your credit report with Experian CreditLock

FICO simulator (allows you to see how different actions may impact your standing)
Pricing and Tiers of Experian CreditWorks
The CreditWorks service is available in two tiers: Basic and Premium. There are significant differences in both coverage and price, depending on the plan you choose.
CreditWorks Basic: The basic subscription is a genuinely free option; no strings attached. In fact, they don't require a credit card or bank account information to enroll.
CreditWorks Premium: With the premium option, you receive a free 7-day trial; after that, the fee increases to $24.99 per month. To avoid the recurring charge, you can cancel the trial membership within the first seven days. You also have the option to pay one lump sum annually, which reduces your cost by 17% per year. A credit card is required to be linked for payment when signing up for this membership tier.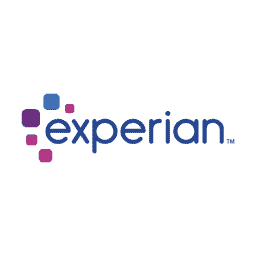 Credit & Identity Theft Protection
Is Experian CreditWorks Worth It? 
Routine monitoring of your credit is vital to your financial health but can be time-consuming. In 2020, there were 1.4 million documented identity theft cases in the U.S. Having CreditWorks in your corner can help protect you from identity theft and help you resolve issues if you become a victim. With access to your FICO score at your fingertips, you can prepare in advance for important financial decisions, such as buying a home. It also allows you to keep your finger on the pulse of your credit with a simple glance at your score.
Some of the benefits of using CreditWorks are:
Peace of mind knowing you'll be notified of suspicious credit inquiries.

Time to improve your creditworthiness before large financial purchases—such as a mortgage—by staying in the know with FICO alerts.

Save time and stress with immediate access to lock and unlock your credit report at your fingertips anytime, anywhere.

Feel protected with CreditLock, knowing that inquiries cannot be made without your involvement, thus reducing the risk of fraudulent accounts.

The ability to quickly act when you receive a concerning alert or see suspicious activity.
It's essential to be aware of the shortcomings as well:
The service does not monitor bank accounts.

If items on your report differ between the three bureaus, you will not see the differences if you're using the Basic plan, as it strictly monitors Experian credit reports. Therefore, if the lender you are applying with uses a different bureau for your information, it could have some inaccuracies or items you were not aware of, as well as a different score.

The monthly fee of $24.99 is also high enough to turn some people off. However, the free plan is still a viable option.
How to Get Started with Experian CreditWorks
Visit the Experian website to sign up for an account after determining the best plan for your needs. If the basic options meet your needs, then the CreditWorks Basic option will work just fine for you. The Basic plan is also a good choice if providing credit card information for recurring charges makes you hesitant. If price is not an issue, and you are looking for a comprehensive monitoring option, then the CreditWorks Premium service may be worth the money. Regardless of which plan you choose, having quick access to your report and FICO score is essential in managing your overall credit standing.
Experian also offers other credit solutions like the ones listed below: