Experian is a credit reporting company that helps individuals access their credit reports, monitor and improve their credit scores and protect themselves from identity theft. However, Experian can also help businesses of all sizes with their credit affairs.
What Services Does Experian Offer To Businesses?
One of the most common challenges small and midsize businesses face is financing. Business owners often need loans to fund startup costs, increase production capacity to meet demand, and handle unanticipated expenses. Having a good business credit score is your key to securing financing at a low-interest rate. Business owners with low business credit scores may be denied funding, have to pay higher interest rates, or secure their loan with a personal guarantee.
Business credit scores are different from personal credit scores. Unlike personal credit scores, ranging from 300 to 850, your business credit scores range from 0 to 100. Experian calculates business scores using an algorithm that combines:
Credit obligations

Legal filings

Company information

Public records

Collections

Business background data relative to others in its industry
Experian offers several services designed to help firms of all sizes establish and maintain a high credit score. They also offer you credit solutions at competitive rates, such as business credit cards and insurance through their partner network. Further, Experian has several data and technology services that allow you to:
Assess individuals or businesses for credit risk

Evaluate the creditworthiness or risk of consumer or commercial segments

Analyze your own debt portfolio for credit risk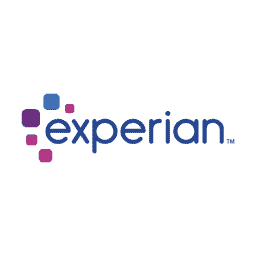 Business Credit Reports and More
Experian's Business Information Services
Whether establishing, improving, or rebuilding a business credit score, knowing what's in yours is critical. As with personal credit scores, high business credit scores require firms to pay creditors on time consistently. However, you should also establish credit with companies that regularly report trades. Further, you should periodically check their business credit report to ensure that your information is current and accurate.
To help companies build, maintain, and monitor their credit score, Experian offers Business Credit Advantage, which allows you unlimited access to their business credit report. Business Credit Advantage subscribers will receive automated emails each time a new record is added to their report. When you learn of inaccurate information on their report, you have the opportunity to correct it and protect your score.
Business Credit Advantage also includes access to CyberAgent — Experian's business identity monitoring software. CyberAgent continuously monitors your business identity, detects stolen business information, and alerts you in real-time when your business identity has been compromised. CyberAgent monitors websites around the world, as well as the dark web, to ensure your information is safe. Business identity monitoring is crucial as cybercrime and data breaches can be catastrophic, resulting in clients' loss, reputational damage, and expensive litigation.
Experian not only offers you access to your own credit report. You can also purchase a Business Credit Advantage subscription for other companies to whom you extend credit or are considering extending credit. Reviewing their credit scores and history can help you determine whether they are a credit risk and decide whether to extend them commercial credit.
Other Business Solutions
A credit report is a vital tool in assessing credit risk. But when you need to evaluate a commercial or consumer segment's credit risk, you need a more robust toolkit. And if commercial or consumer lending is part of your revenue strategy, you need tools that can help predict your debt portfolio's likely performance.
Make Better Business Decisions with Experian
Experian pairs predictive matching technology with proprietary datasets to help you identify potential groups of individual and business consumers who fit within the credit-risk parameters a firm specifies. Using machine learning modeling techniques paired with Experian's wide-ranging datasets or your own data can help you make strategic and effective credit decisions about existing or prospective creditors.
OneSearch
OneSearch combines predictive matching with AI to help a firm effectively assess commercial and consumer credit risk. Using Experian's proprietary search technology allows you to make better decisions about extending credit by helping you identify and target consumers and commercial entities who present the least risk. OneSearch uses machine learning technology to continually optimize its models, ensuring you the best results in the face of ever-evolving market conditions. As you and other users continue to search, and as new data is continually added, OneSearch "learns" and adjusts its search results to fit best what you need.
Commercial Ascend Suite
Experian's Commercial Ascend Suite is a business analytics package that offers you access to several proprietary datasets and tools to help you better manage debt-related risk in your portfolios. You can quickly develop models that help you assess the risk presented by various consumer and commercial segments. Doing so can let you know which groups to reach out to with credit offers and which groups to avoid to maximize your profit and minimize your risk.
Experian SBFE Data
You can also access SBFE data at Experian. Drawn from Experian's Small Business Financial Exchange, this resource includes a wealth of tradeline data that, along with the firm's other rich consumer, commercial, and alternative datasets and tools like OneSearch, can help optimize your decision-making. SBFE data comprises nearly 40 million businesses and more than 85 million tradelines. Nine of the top ten commercial lenders and all of the top ten largest business card issuers contribute to this dataset. And Experian's predictive matching and modeling tools help you develop clear and actionable insights, making SBFE data invaluable.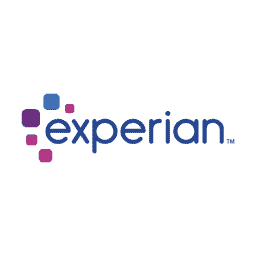 Business Credit Reports and More
The Benefits of Experian Business Credit Advantage
Experian is one of the major national commercial credit reporting bureaus. As such, Experian business credit reports are likely to be considered by major lenders. Some lenders use Experian exclusively. Therefore, keeping track of your Experian business credit score is necessary, especially if you need financing. Your Experian score report will also include a wealth of information, such as your SIC and NAICS scores, that you can review to make sure there are no mistakes. (As your score is partially determined based on your performance relative to your industry, it's essential to make sure that your SIC and NAICS scores are correct.) Experian credit reports are well organized with a "Summary" section that encapsulates the significant factors used to determine your score.
Business Credit Advantage also provides you the opportunity to pull reports from other businesses and receive alerts when records have been added to those reports as well. You'll know if a commercial customer begins to default on obligations to other companies, you'll be able to take steps to reduce the risk of a potential default on their account with your business. These credit reports also include tradeline data from your supplier/vendors. Coupled with their credit reports and SBFE data access, these credit reports can help you better understand those relationships' potential risks.
Business Credit Advantage Pricing
Unlike some credit reporting agencies, Experian does not provide its credit reports for free. The largest reporting credit agencies do not do so. Further, some services offer credit reports from all three major bureaus, which may be advantageous if you're considering an extensive range of lenders. However, considering other services, $179 per year for continuous access coupled with business identity monitoring is competitive pricing. Further, Experian's additional data services can help you ensure you're paid on time, make wise lending decisions, and effectively mitigate your credit risk. 
Get Started with Experian For Businesses
You can visit the Experian website to learn more about what they offer to businesses of all sizes and contact them to get started.
Aside from the business services, Experian also offers other credit solutions for consumers like the below: