Experian Boost is a free service that allows you to add eligible, on-time payments to utility companies, streaming services and phone providers to your credit report, potentially increasing your credit score. The average users who have seen a boost have seen a 13-point increase. 
It's a better alternative than credit repair companies that charge consumers several hundred or thousands of dollars to dispute credit reporting errors. The reality is you can file disputes to fix inaccuracies on your own for free.
Plus, you won't find a tool this innovative with other online platforms, like Credit Karma, Credit Sesame and Credit.com, that are designed to help you stay on top of your credit health. Similar offerings also aren't available through the other major credit bureaus – Equifax and TransUnion. 
When you sign up for Experian Boost, you'll also get your Experian credit report, FICO score, FICO score alerts and FICO score tracking. That way, you'll know any time activity occurs in your Experian credit file, whether it's a new credit inquiry, new credit card or other new credit accounts, balance change, increase or decrease in credit utilization or if an account is dormant. 
You can sign up for this free feature on Experian's website or by downloading the Experian app.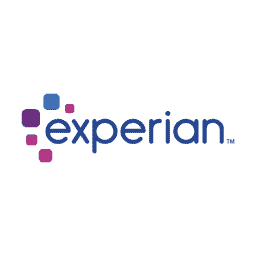 Quickly raise your credit score
How Does Experian Boost Work?
In general, your credit report includes information that other companies send to the credit bureaus and that credit bureaus collect from public records. Experian Boost changes the dynamic by letting you pick and choose which data you want to add to your credit reports.
Experian Boost uses a secure connection and read-only access to your bank statement data to search the connected checking account for eligible bill payments. (You can also link online bank accounts with Experian Boost). These include payments to cell phones, utility bills, internet, and select streaming service providers, like Disney +, HBO, Hulu, and Netflix.
If the unique algorithm finds positive, on-time payments from these accounts, you can add them to your Experian credit file.
Here are a few other key benefits Experian Boost offers:
You're in control.

You get to choose which bank accounts to connect and which bills to add to your credit reports. You can also disconnect your bank account and remove the accounts from your credit history at any time.

It likely won't hurt your credit.

Experian Boost only looks for and adds on-time payments to your credit reports. Missed or late payments won't show up on your credit report.

It could instantly raise your credit score. Adding new tradelines with a history of on-time payments is one of the few ways to boost your credit score quickly. You

might see your score drop

in certain situations, bbut you can disconnect your bank account, and the tradelines will be removed and no longer factor into the scoring equation.
Who Can Benefit the Most From Experian Boost?
Experian Boost is most beneficial for the following consumers:
New to credit or have a thin credit file:

If you have a short credit history or a "thin file" (only a couple tradelines), adding new tradelines with positive payment histories could benefit your credit score. 

Low credit scores and rebuilding credit:

Adding positive payment information plays a significant role in the process of building credit and helps diminish the impact of the negative information in your credit file. 
If you have an established credit history and a good credit score or excellent credit rating, it doesn't hurt to sign up for Experian Boost. You could benefit from the service, and if your credit score does stay the same or drop, you can unenroll.
Can Experian Boost Help You?
Experian Boost has helped millions of Americans raise their credit scores. However, the impact it will have on your score depends on your credit history and what's in your credit profile. 
For example, if you already have 20 tradelines in your credit report with extensive on-time payment history, adding one new utility account likely won't make a big difference. But if you have a thin file, adding several new tradelines and their payment histories could quickly improve your scores.
The impact Experian Boost has on your credit health also depends on your current credit score. For example, if you have an 800 credit score, increasing your score by a few points won't necessarily help you because you could already qualify for the best rates and terms. However, if Experian Boost moves you from a fair score of 660 to a good score of 680, you're moving into a higher scoring band and may now be eligible for better offers.
Finally, it's important to remember that Experian Boost will only help you if a creditor uses your Experian credit report and a score that considers the newly added tradelines to make a lending decision.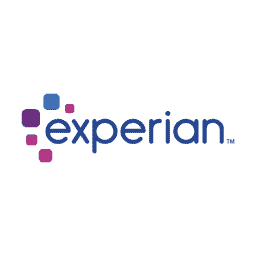 Quickly raise your credit score
How Much Does Experian Boost Cost?
Experian Boost is entirely free – you don't need to put a credit card on file to sign up. This service is a part of the Experian CreditWorks℠ Basic membership. This free Experian account also includes a monthly Experian Experian Credit Report and free FICO score updates ( (based on the FICO Score 8 model score calculation), Experian credit monitoring, score tracking, and real-time alerts when changes are made to your credit profile. 
Experian may promote paid programs within your account, such as one of its more robust credit or identity theft monitoring and protection plans. Experian also partners with financial services providers, such as credit card issuers and lenders, and may receive a commission if you sign up for a new product through its website.
Experian Boost Reviews
Experian Boost reviews are mixed. So, it's ideal to look beyond the simple star ratings to analyze the feedback received from past and current subscribers.
Positive reviews focus on how the program is easy to sign up for and use, is free, and how it quickly improved their credit scores. Consequently, many recommend Experian Boost because it's one of the few ways to improve your credit scores for free quickly.
Some other reviews highlight consumers' reservations about providing banking information or technical issues with connecting their bank accounts to use the service. However, these reviews fail to address the functionality and possible benefits of the service itself.
Other consumers pointed out their disappointment with the service because their credit scores didn't increase drastically. To illustrate, someone might give Experian Boost a low rating because they didn't get a significant credit score increase. However, Experian doesn't determine your credit score. Other companies (such as FICO and VantageScore) create credit scoring models that analyze your Experian credit report to determine a score.
Overall, numerous customers say Experian Boost helped raise their credit scores. The credit score boost allowed them to save money through lower auto payments and mortgage refinancing, among other ways.
Customer Success Stories
Before you sign up for Experian Boost, take a look at these customer reviews to help you make an informed decision: 
Ana:

Bankrate

's reporter Ana tried Experian Boost three times, each with positive outcomes. Suffering from bad credit decisions she made in her 20s, Ana ultimately boosted her credit score by 13 points.

Jennifer:

A writer for

CNN

, Jennifer tried Experian Boost as part of a review for an article. During the review process, she was impressed by how easy the system was to use and to raise your credit score in a matter of minutes.

CreditCards.com Writer:

A writer for

CreditCards.com

reviewed Experian Boost because they had a lower credit score. In 10 minutes, their credit score went up by 44 points.
Experian also offers other credit solutions such as: