Employee benefits are the benefits you offer to your employees, such as insurances, bonuses, retirement, disability, and more. Offering UNest for your employees as an incentive may attract potential hires and keep current employees now that salary alone doesn't move the needle as much as it used to. In truth, Harvard Business Review reports that a survey found that 80% of employees would choose additional benefits over a pay raise.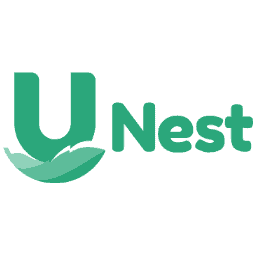 UNest: Child Savings Account As Employee Benefit
Improve Your Employee Benefits with UNest
Do Employee Benefits Matter?
In short, the answer is yes. Employee benefits matter significantly for a business owner. But why? This is because it shows you're committed to investing in your employee's overall health and future — not just what they can do for you, but what you can do for them, as well. They're an asset to your company, and it shows that you're willing to do your part in enhancing their life at work and home. In turn, you secure a happy and healthy workforce committed to helping your company reach its goals and grow successfully.
In fact, employers must know the importance of employee benefits, as your company will see:
Less employee turnover:

78%

of employees reported they're more likely to stay with an employer long-term because of their benefits program.

Happy employees:

49%

of your employees will look for a new job in the next 12 months due to confusion or dissatisfaction with benefits.

An increase in potential hires:

48%

of job seekers factor in competitive benefits when looking for a job.
The key is to offer exceptional and truly beneficial incentives meant to enrich your employees' lives.
Types of Employee Benefits
Employee benefits come in various benefits packages, all of which will help you stand out from other companies. Offering good benefits plans to your full-time employees that includes things like a retirement plan or child care benefits can make you stand out to attract top talent.
According to AIHR Digital, these are the four categories of employee benefits:
Benefits at work:

Working hours and vacation leave, skills development, food and beverage, employee clubs, activities and gifts, and other perks.

Benefits for health:

Health & wellness, healthcare.

Benefits for financial security:

Pension plans, insurance coverage (short-term disability insurance, life insurance, health insurance, etc.), financial benefits (bonus, company shares, etc.), personal finance benefits (connections to advice about loans & saving).

Lifestyle benefits:

Work-life balance, child-care, mobility, employees assistance programs.
How To Offer A Saving Plan for Kids To Your Employees With UNest
Employees are increasingly concerned about finances following the 'awakening' of 2020 and the uncertainty brought upon thousands of employees who were unexpectedly hit with financial hardships. With a savings plan, your employees can be given peace of mind that their future (and their kid's future) is financially secure, so this may be an important benefit for you to consider offering to your employees.
Offering a savings plan for your employees to save money for their kids' future has many benefits:
Build Loyalty & Retention:

Employees will be appreciative of your support for not only them – but their children, as well.

Contributions:

They can be deducted directly from your employee's paycheck.

$3 per month/child:

Extra incentives can include: employer covers monthly advisory fee and matches their team member's contribution.

Reduce Employee Stress:

Financial security is significantly important to employees. Extending that to their future and kids will make many employees very happy.
UNest offers you all the technical resources you need to add a UNest account as part of your employee benefits package. There are three easy steps for you to follow to create a UNest account as a benefit for your employees:
Visit the UNest website and navigate to the Partners section

Fill out the form with your details.

A UNest account manager will contact you to review the plans and explain how it works.

The UNest team will provide an educational session and demo for your staff to get them on-boarded.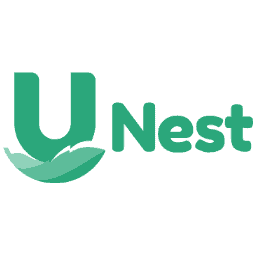 UNest: Child Savings Account As Employee Benefit
Improve Your Employee Benefits with UNest
What Is The UNest Tax-Advantaged Investment Account for Kids?
A UNest Tax-Advantage Investment Account for Kids allows parents to save money for their kids' future while getting tax benefits. There are five investment options to choose from, including selections based on age.
Employees will enjoy up to $2,200 of annual tax benefits, and the first $1,100 in earnings are tax-free, with easy mobile access and control over how the money is managed and spent until the child is 18. In addition, auto deposits make it easy to invest by setting up automatic contributions, eliminating the stress of remembering to add or forgetting altogether.
UNest Giving: UNest accounts are also shareable, so it isn't just employer and employee contributions building up their investment accounts. By sending a link to invite friends and family to contribute to the account, employees can watch their children's futures grow brighter. Birthdays, holidays, and other special occasions typically accumulate a significant amount of money for children. So why not put it towards a more financially stable future?