A house is the largest purchase most people make. The monthly mortgage will be a fixture in your budget for decades. Homeowners enjoy many benefits, such as appreciation, a sense of community, and access to a home equity line of credit. Those monthly mortgage payments will stick around until you pay off your loan, but some people may need a reduced monthly mortgage payment. Other homeowners may want to get out of debt sooner. A mortgage refinance makes both of these goals possible and has additional uses for homeowners. This guide will explore how mortgage refinances work and what to know before you get started.
What Does Refinancing Your Mortgage Mean?
Refinancing your mortgage involves replacing your current mortgage with a new mortgage. You use the capital from a new mortgage to pay off your old loan. You still own your home and have to make monthly payments, but you now have new mortgage terms. That means a new monthly payment and interest rate, two variables that will significantly impact your monthly budget.
How Does Mortgage Refinance Work?
When you get a mortgage refinance, you are taking out a new loan to replace your old loan. You will have to go through a loan application process, and the lender will assess your credit score, debt-to-income ratio, and other factors to determine your loan's term and interest rate. You can see loan offers without a hard credit check in most cases, but you will incur a hard credit check if you apply for one of the loan offers.
Once you get your mortgage refinanced, you will have a different monthly payment, loan duration, and interest rate. Some of these variables may stay the same between loans, but those elements of the loan often change during a refinance.
Where Can You Refinance Your Mortgage?
You can refinance your mortgage with banks and mortgage lenders that offer mortgage refinances. You do not have to refinance your mortgage with the financial institution that originated your first mortgage.
Online mortgage lenders have become more popular in recent years due to their quick approval processes and competitive interest rates. You can also visit a local bank to see what terms they can provide. It is a good idea to shop around for mortgages before committing to a lender. Shopping around can help you find the best interest rate and terms.
Mortgage Lenders
Need a mortgage but have less-than-perfect credit? Top Flite Financial will work with you to find the best solution for your unique situation.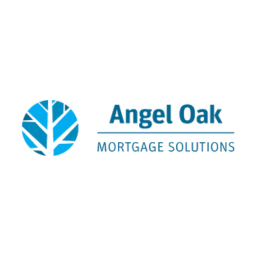 Learn how Angel Oak mortgage lender can offer you home loan solutions tailored to meet your specific financing needs.
Types of Mortgage Refinancing
Homeowners can choose from several types of mortgage refinances. If you are getting a refinance, it will probably be one of these types of mortgage refinances.
Rate-and-term Refinance
A rate-and-term refinance involves replacing your old mortgage with a new one. You will get a different interest rate and loan term. Some borrowers add a few years to the backend of the loan to reduce their monthly payments. Other borrowers want to get out of debt sooner and cut a few years off the backend of the loan. However, this strategy results in higher monthly payments.
Many people also refinance their loans to secure lower interest rates. Others may want to get out of variable-rate loans and go into fixed-rate loans for stable monthly payments. If you have a variable-rate loan, your monthly payments can fluctuate based on changes to the interest rate.
Cash-out Refinance
A cash-out refinance lets you receive some of your home equity in cash. In exchange, you will end up with a higher mortgage balance. Here is an example of how a cash-out refinance works. Suppose a homeowner bought a $1 million home and has built $600,000 worth of equity between the down payment and monthly mortgage payments. If this homeowner gets laid off and needs extra cash, this individual can use a cash-out refinance to create a financial buffer.
The homeowner can use a cash-out refinance to access $100,000 in cash. This process turns the $600,000 mortgage into a $700,000 mortgage. You can also change the length of the loan to adjust the monthly mortgage payments. You will also receive a new interest rate. This strategy can give someone a financial cushion as they look for a new job that offers similar or better pay.
Cash-in Refinance
A cash-in refinance is the opposite of a cash-out refinance and is optimal for people who want to get out of debt sooner. If you suddenly receive a cash windfall and want to build up your home equity, you can use a cash-in refinance. A homeowner who bought their home for $1 million and paid off $700,000 may receive a $50,000 bonus from work. Rather than let that bonus sit around, the homeowner wants to put that bonus into the mortgage.
A cash-in refinance turns the $300,000 balance into a $250,000 balance. You also get new loan terms based on your preference and a different interest rate. Some borrowers using cash-in refinances may opt for a shorter loan to become debt-free sooner.
No-closing-cost Refinance
Closing costs can get expensive. These costs can be 3%-6% of the loan amount. That means if you borrowed $500,000 to purchase your home, the closing costs may be $15,000 to $30,000. Not everyone has enough cash sitting around after making a down payment, but you can defer those closing costs to the back of your mortgage. You can either agree to a higher principal or a higher interest rate to avoid paying closing costs now. This strategy lets you take the closing costs and break them into monthly payments over 15-30 years, depending on the length of your mortgage.
A no-closing-cost refinance can make homeownership feel more attainable. You can also use this type of loan for a typical refinance. Since a home refinance still involves a mortgage, you pay closing costs on it just like you did with your original mortgage.
Streamline Refinance
The Streamline Refinance is a mortgage product specifically for FHA loans. The process is quick, and you can get a new monthly mortgage payment in the process. Some borrowers add more years to their FHA loans to minimize monthly payments, while others aim for lower interest rates. You can also convert your FHA loan to a traditional mortgage. That may be a good idea because you can avoid private mortgage insurance with a conventional mortgage if you have more than 20% equity in your home.
Mortgage Lenders
Need a mortgage but have less-than-perfect credit? Top Flite Financial will work with you to find the best solution for your unique situation.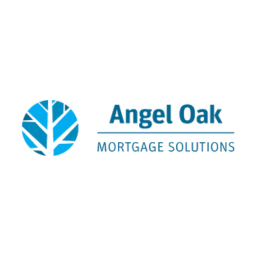 Learn how Angel Oak mortgage lender can offer you home loan solutions tailored to meet your specific financing needs.
When Should You Refinance Your Mortgage?
Refinancing your mortgage is expensive. You will have closing costs that range from 3% to 6% of the loan's value. You can continue to pay your current balance and keep everything as it is, but mortgage refinances can be very useful in some cases. Here are some of the scenarios when refinancing your mortgage can make sense.
Consider Market Trends
Market trends impact the valuations of homes and changes to interest rates. If your house becomes more valuable, you can get more money through a cash-out refinance. Declining interest rates can present the opportunity for a refinance that saves you money on interest. A refinance can also make sense if you believe interest rate hikes will increase in the future.
Assess Your Finances
Some people use refinances to minimize their monthly payments or get a lump sum of cash to cover necessities while looking for a new job. A refinance will adjust your monthly budget since your mortgage payments change. If you need to lower your monthly expenses, you can increase the length of your loan through a refinance.
Your Credit Score Increases
Your credit score is a critical factor that determines your interest rate. Most homeowners start with lower credit scores, meaning higher interest rates for their original loans. As these homeowners make on-time mortgage payments, their credit scores will improve. If you have a high enough credit score, you can qualify for a much lower interest rate through a refinance and save money in the long run.
Interest Rates Are Low
Declining interest rates give homeowners a great opportunity to reduce their monthly mortgage payments. Taking out a new loan with a lower interest payment can give you more room in your budget for other expenses. Some homeowners wait out high-interest rate cycles if they have already secured mortgages with low interest rates.
Reasons to Refinance Your Mortgage
A refinance can significantly impact your finances and give you more flexibility. Here are some of the reasons you may end up refinancing your mortgage.
Change Your Loan Terms
A longer loan results in lower monthly payments and can ease financial stress. A shorter loan term will increase your payments, but you will get out of debt sooner. A refinance also lets you change the type of interest rate you have. Some homeowners want to turn their variable-rate loans into fixed-rate loans for stable payments. Others may want to change their mortgages from fixed-rate to variable-rate loans to capitalize on declining interest rates, assuming they fall.
Lower Your Interest Rate
Refinancing your existing mortgage can help you secure a lower interest rate. If interest rates in the market have decreased, you can capitalize on that change. Homeowners can also score lower interest rates if their credit scores and debt-to-income ratios have improved since receiving the current mortgage.
Change Your Loan Type
Some borrowers switch from FHA loans to conventional mortgages to save on private mortgage insurance. You can also switch from a 15-year mortgage to a 30-year mortgage if you want lower monthly mortgage payments and more flexibility in your budget.
Cash Out Your Equity
You build equity in your home with the down payment and every monthly mortgage payment. Some people build equity until debt-free, while others cash out the equity. You can cash out the equity for any reason, such as a vacation or raising the funds to make a down payment on a second property. You can use a cash-out refinance to tap into the extra cash you have put into your home over the years.
Pay Off Your Home Sooner
A cash-in refinance or a shortened loan term can help you get out of debt sooner. Some homeowners prefer to get out of debt sooner than have it linger. While it may make sense to stay in debt if you have fixed mortgage payments with a low interest rate, some people want the psychological satisfaction of having zero debt.
Get Rid Of PMI
Refinancing out of an FHA loan or doing a cash-in refinance that bumps your home equity above 20% can help you get out of private mortgage insurance premiums. These premiums can get costly and add over $100/mo to your payments. Getting rid of the insurance policy will free up extra space in your budget that you can use for other expenses.
How Long Does It Take to Refinance a Mortgage?
The average mortgage refinance process takes 30-45 days, but it's different for everyone. You may be able to secure a faster mortgage refinance if you assemble your paperwork in advance and work with an online mortgage lender who offers a faster process. It can also take a while for some financial institutions to review your information.
Steps to Refinance Your Mortgage
Refinancing a mortgage can give you more financial flexibility. You can access equity, lower your monthly payments, get out of debt sooner, or refinance your home to achieve a different objective. It's also possible to achieve multiple objectives with the same refinance, but you have to successfully refinance your mortgage first. You can follow these steps to refinance your mortgage.
Calculate If Refinancing Is Right for You
Refinancing isn't for everyone. You have to consider how a refinance will impact your immediate finances and monthly mortgage payments. Borrowers should also remember that closing costs can range from 3% to 6% of the loan's value. Those closing costs either impact your finances right away or increase the size of your loan.
Decide What Type of Mortgage to Refinance Into
Homeowners can choose from several types of mortgage refinances. It's important to know what you want from a mortgage refinance before you commit to one of these financial products. If you want to tap into your equity, a cash-out refinance is the best choice. Borrowers seeking to lower their monthly payments can look for a combination of lower interest rates and the opportunity to increase the duration of their mortgages.
Get Loan Estimates from Lenders
You shouldn't accept the first loan offer you receive, and it is a good idea to check in with multiple lenders. You do not have to use the same lender for your refinance as you used for your current mortgage. Branching out and working with another lender can result in better loan terms and a lower interest rate.
You might end up doing business with the same lender, but looking at competing lenders can make you feel more confident in the one you choose. Mortgage pre-qualifications do not hurt your credit score, and you can see what types of terms you can get. You only incur a hard credit inquiry if you apply for one of the loan offers you receive.
Apply and Submit Requirements
Once you have browsed through loan offers and compared them, it's time to apply for loans. If you apply for multiple loans within a short time frame, that activity only counts as one hard credit check. You can apply for multiple mortgage loans and submit the required information. Mortgage lenders will want documents that prove your identity, and they will look at your financials as well.
It is a good idea to apply for multiple mortgages in case you get rejected by a lender. That way, you don't have to start from scratch, and you can get through the refinance process faster.
Lock-in Your Interest Rate
Once you get approved for a loan that you like, it's time to lock in your interest rate. The financial institution will send you an offer after conducting a hard credit inquiry. You can accept the loan offer and secure the interest rate. While this step does not complete the mortgage refinance process, you no longer have to worry about changes to interest rates. If you get a variable-rate loan, you still have to monitor interest rate fluctuations since any changes to the rate will impact your monthly payments.
Closing
With everything ready to go, the final step is the closing. The lender and borrower will discuss the closing costs, and you will have two options. You can pay the closing costs upfront or add them to your loan. Putting your closing costs at the back end of your loan makes refinancing more manageable. You don't have to worry about paying thousands of dollars out-of-pocket if you put the refinance at the back of the loan. However, paying these costs upfront can save you money in the long run.
The closing process is straightforward. The borrower and the lender go over the loan terms. If you are getting a cash-out refinance, the lender will give you the extra cash after the closing. At this point, you have successfully refinanced your mortgage. Homeownership comes with many perks, including the option to refinance in various ways. Getting a mortgage refinance can make sense in certain scenarios and strengthen your finances.