Why should you get a mortgage and fulfill the American dream of home ownership? Times are changing and, in many parts of the country, home prices are skyrocketing. Not to mention that if you own a home, you have to pay to maintain it and fix stuff that breaks. So, is buying a home still the smartest move to make? Well, if you're planning on staying in one place for a while, then, YES!
Featured Investing Products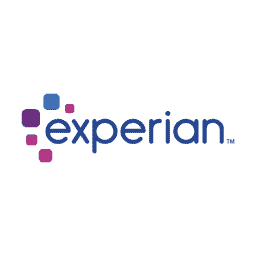 Learn how to access your credit report and understand, check and improve your credit scores with Experian credit reporting agency.
Check your free credit report and FICO credit score, understand, manage, and improve your credit and protect your personal information.
Learn how the team of seasoned tax professionals at Larson Tax Relief can help with speedy tax relief for individuals and businesses.
Tax professionals at Larson Tax Relief can help with speedy tax relief for individuals and businesses.
Billd is a payment solution that allows construction contractors to offer 120-day terms to pay for materials and suppliers to sell more.
Harness the power of better, more predictable cash flow on your terms. Enroll online in just minutes.
Reasons Why you Should Get a Mortgage to Buy a Home
1. Renting Puts You at the Mercy of Your Landlord and Your Rental Market
In hot rental markets like San Francisco and Portland, Oregon, there are sob stories every day about ridiculous rent hikes of 45% or even 100%. Not to mention no-fault evictions. Let's say your landlord decides to sell the property and you're forced to vacate. If you're living in a tight rental market, your options will be limited and it's very likely you'll end up paying even higher rent. And there are no guarantees that the exact same scenario won't play out in your next place! On the other hand, a traditional mortgage guarantees a standard monthly payment and as long you pay it on time, nobody can kick you out.
2. Buying is a "Forced Savings" Plan
Americans are not great savers these days – on average we save just about 5% of our income – when experts say we should be saving more like 10-15%. Buying a home, provided you stay there long enough to build equity, is a way to save money without being tempted to touch it. And equity can really add up. The median value of home equity reported in a 2014 survey by the U.S. Census Bureau was $81,000.
3. Refinance Your Mortgage in the Future to Save or Get Some Cash
Once you own a house and you are keeping up with your payments, you can look into refinancing and save money each month or get some cash to redecorate, travel or invest in something else.
4. Tax Advantages of a Mortgage
As you probably know, you can deduct both your mortgage interest and your property taxes from your federal income tax. But what many don't realize is that as a homeowner, being both landlord and renter has an even bigger advantage. If you were just a landlord, you'd pay taxes on your rental income. As a homeowner, you don't have to pay taxes on the rental value of your home. And, of course, if you're just a renter, you can't deduct the money you pay in rent
5. Opportunity to Rent Out Portion of Your Home
You can also use your home to generate more income, either by renting out a portion of your home or building what's called an "additional dwelling unit" on your property. Some people even pitch a tent in their backyard and list it on Airbnb! (If you go this route, you do have to pay taxes on the rental income you get from others, however.) For many people, it's a great way to help pay the mortgage. But try doing that with rental property and you're likely to get evicted.
Reasons to Get a Mortgage: Conclusion
There are some caveats to home ownership, of course. There's no guarantee the value of your home will increase -especially if you find you've bought in a bubble. And if you're planning to sell within just a few years, you'll be reducing your gains when you consider the extra fees you pay when buying and selling.
And, it's true, there are costs associated with owning a home that renters don't directly pay. But to think that you won't end up footing the bill is a mistake. If there's a big expense incurred on the property, the landlord is going to pass that onto the tenant by hiking the rent. If you're confident your market is not in a bubble and you can buy, do it!